The Perfect Place to Say
"I Do"
The pavilion on Lay Lake is ideal for your special occasion, night or day.
The Auditorium is an exquisite indoor venue with a beautiful Alabama forest view.
Wedding catering coming soon! You may use any caterer you choose for your wedding with no outside catering fee. We can cater your rehearsal dinner. Ask us for details.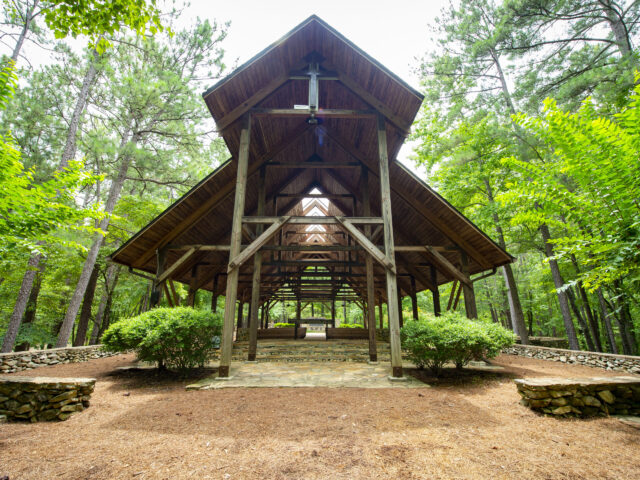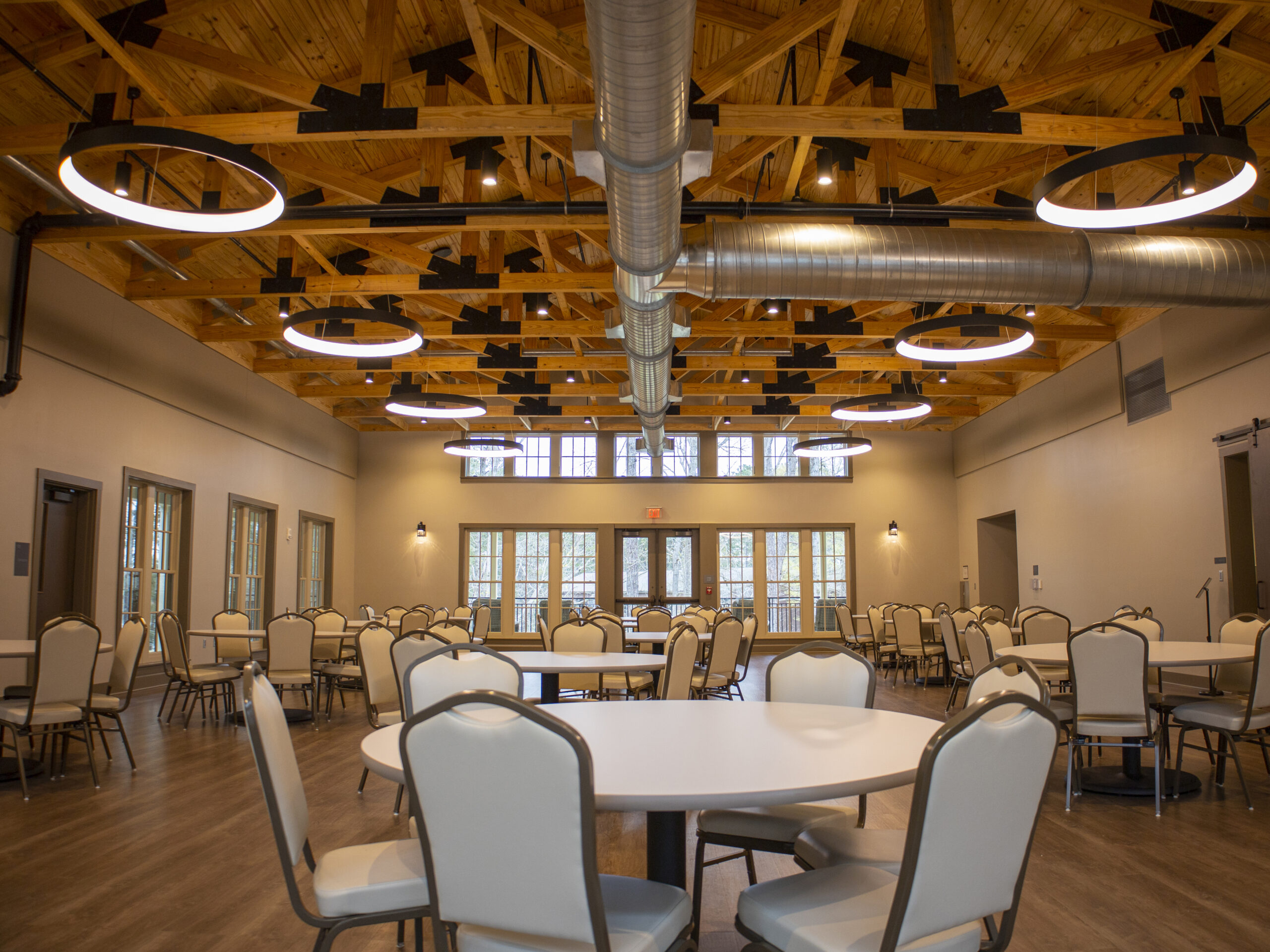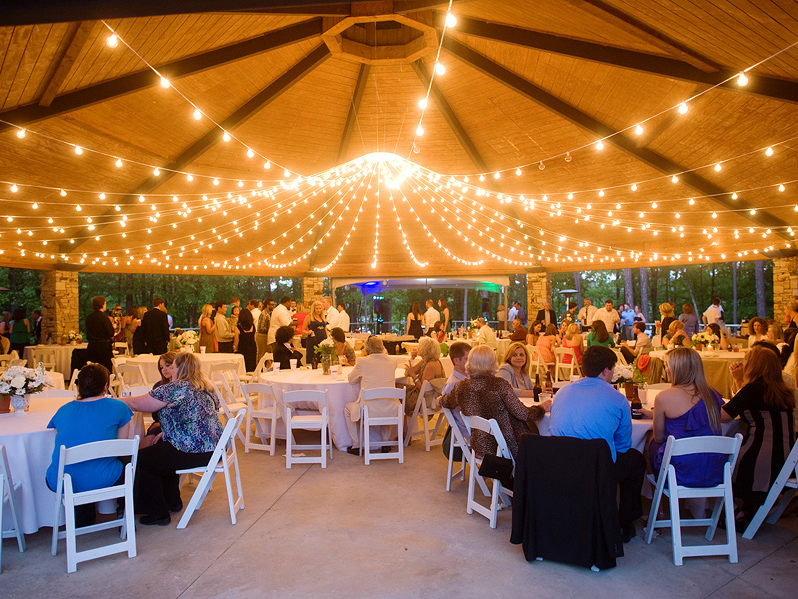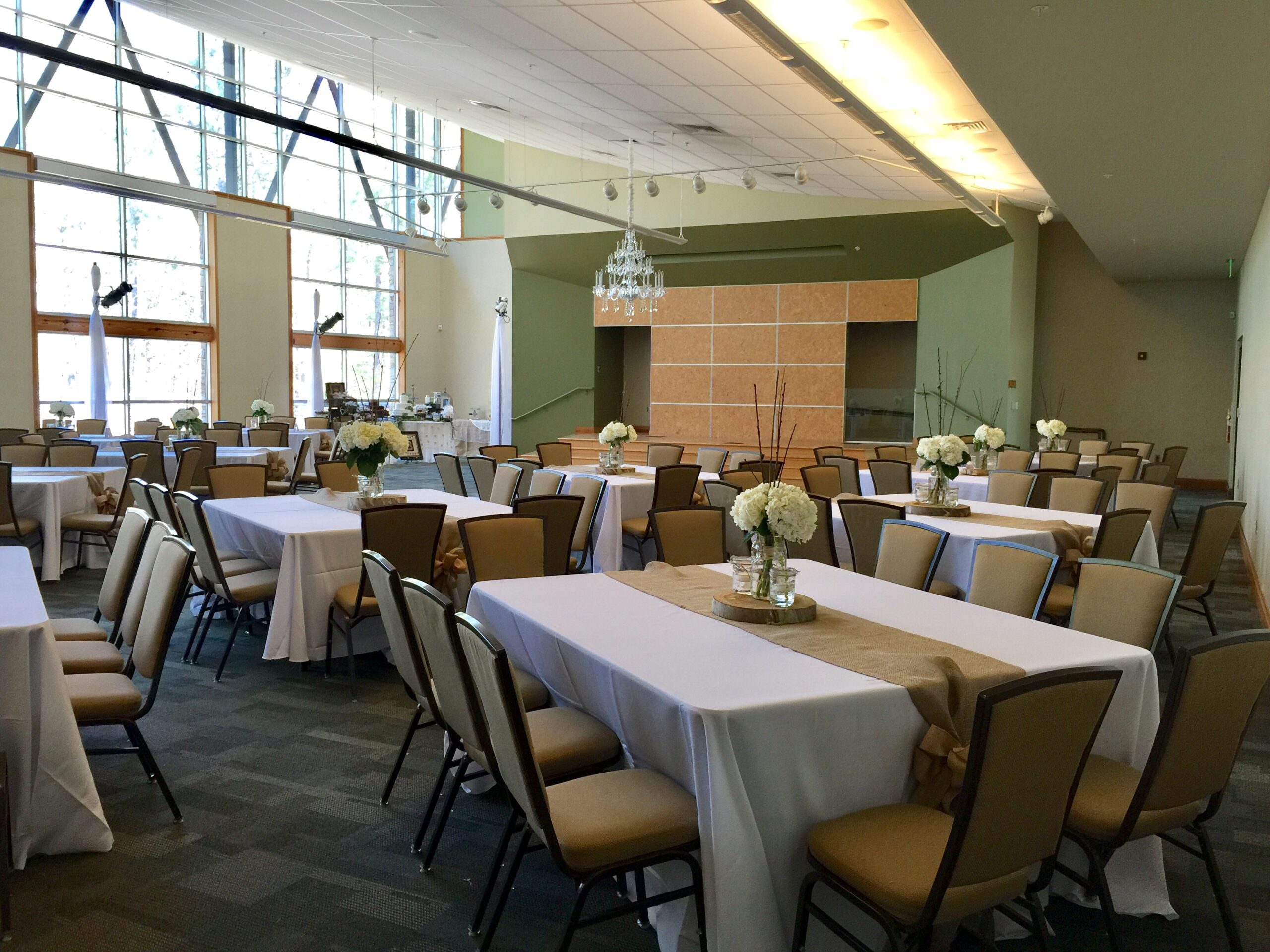 Pavilion Only (Pavilion Diagram)

8:00 a.m. to 10:00 p.m.
$2,800

Auditorium Only (Auditorium Diagram)

8:00 a.m. to 10:00 p.m.
$3,300

Chapel & Pavilion (Chapel Diagram)

8:00 a.m. to 10:00 p.m.
$3,500

Chapel & Auditorium

8:00 a.m. to 10:00 p.m.
$4,000

Chapel & PCI Dining Room (limited availability)

8:00 a.m. to 10:00 p.m.
$6,000
*Rates subject to change
Full payment is due no later than 2 weeks before the wedding.
A nonrefundable 50% deposit is required to guarantee your date. The deposit is also nontransferable.
$200 per hour after 10:00 p.m.
Catering kitchen rental is included on the day of your event if you have rented the Chapel & Auditorium package. Please note that the catering kitchen is not a cooking facility. It has a refrigerator, freezer, warming boxes, and a stainless steel sink and dishwasher. It is a holding and prep area only. If you have rented the Auditorium only, you may add the Catering Kitchen for a $250.00 fee.
The Pavilion has a storage closet with a refrigerator, freezer, and warming box. There is no sink in this storage closet, but there is a sink in the bathroom at the Pavilion.
Round tables only in the PCI Dining Room. All other venues have standard 6-foot tables (72 x 30 inches).

Golf Cart Shuttle Service $50 per hour (Includes driver – minimum of 2 hours and all hours must be consecutive)

Wooden Cross $100 rental fee

Portable PA:  $100 rental fee
Have a Question?
Talk to the Host