The Center of it All
Alabama 4-H Center
About Us
The Perfect Venue for Your Conference or Retreat
Step away from the hustle and bustle to our full-service conference facility nestled on nearly 200 acres of beautiful forestland on Lay Lake in Columbiana. We offer a variety of lodging and meeting facility options as well as on-site catering designed to meet the needs of your group.
A beautiful natural environment with the finest in Southern hospitality.
Comfortable accommodations for groups as small as 10 to more than 285 people.
A variety of exquisite event spaces to meet the needs of your group.
LCD or monitors for presentations available in each space. Some areas have wireless connectivity through Zoom.
Delicious full-service meal and break catering for group events.
Wander along this riverbank of natural beauty where splendid days turn into fireside nights. This is the ideal location for your next event.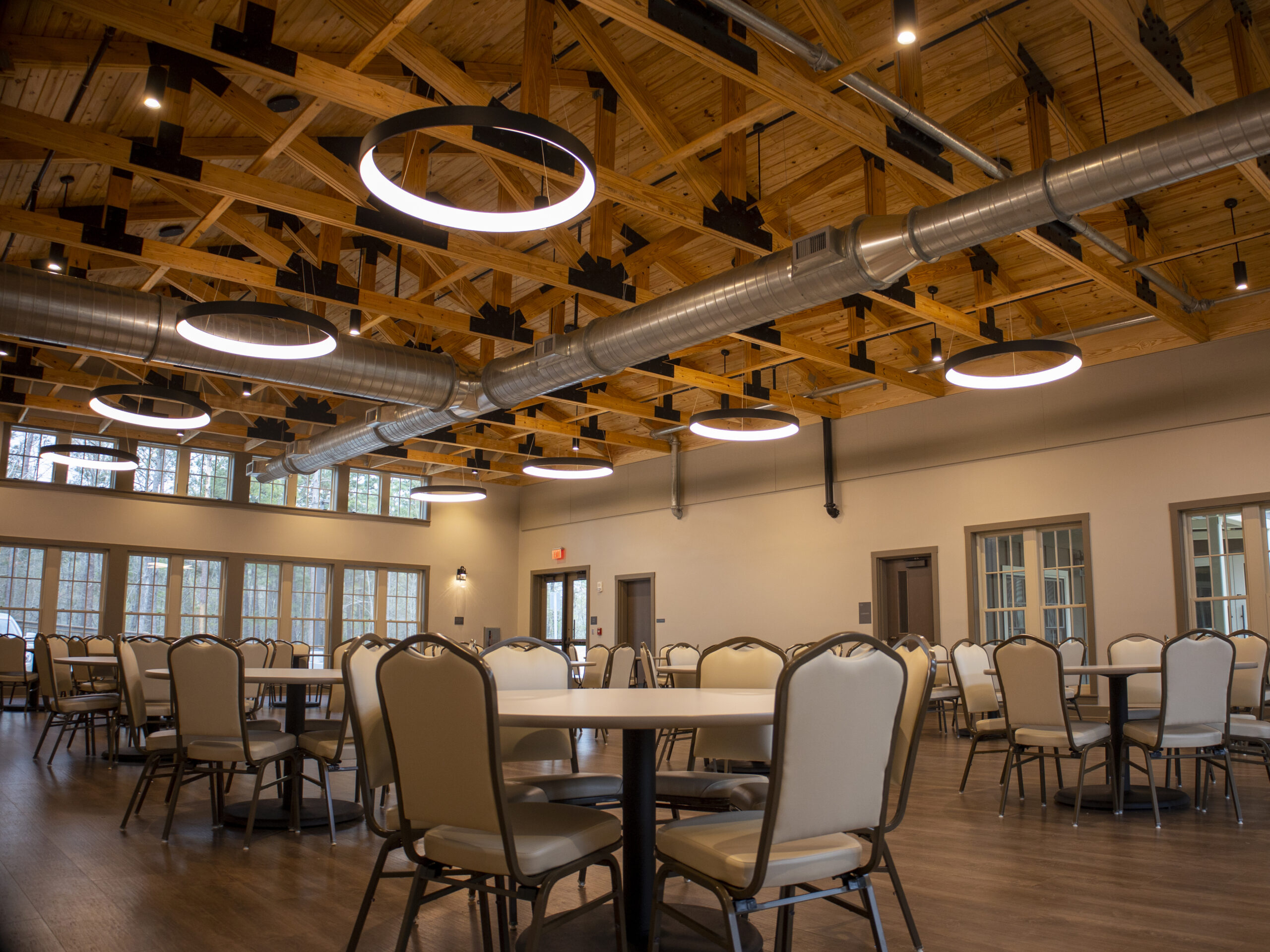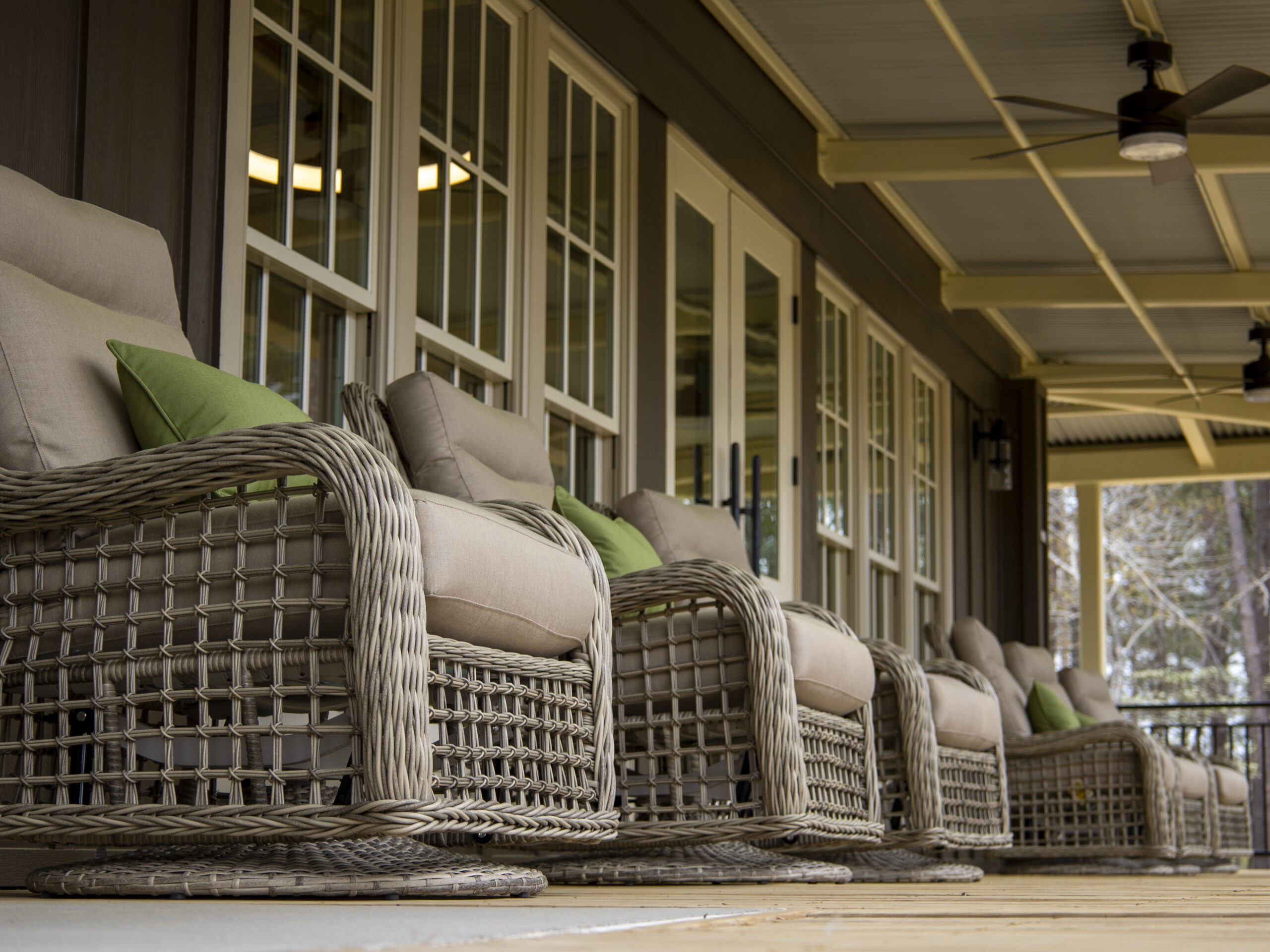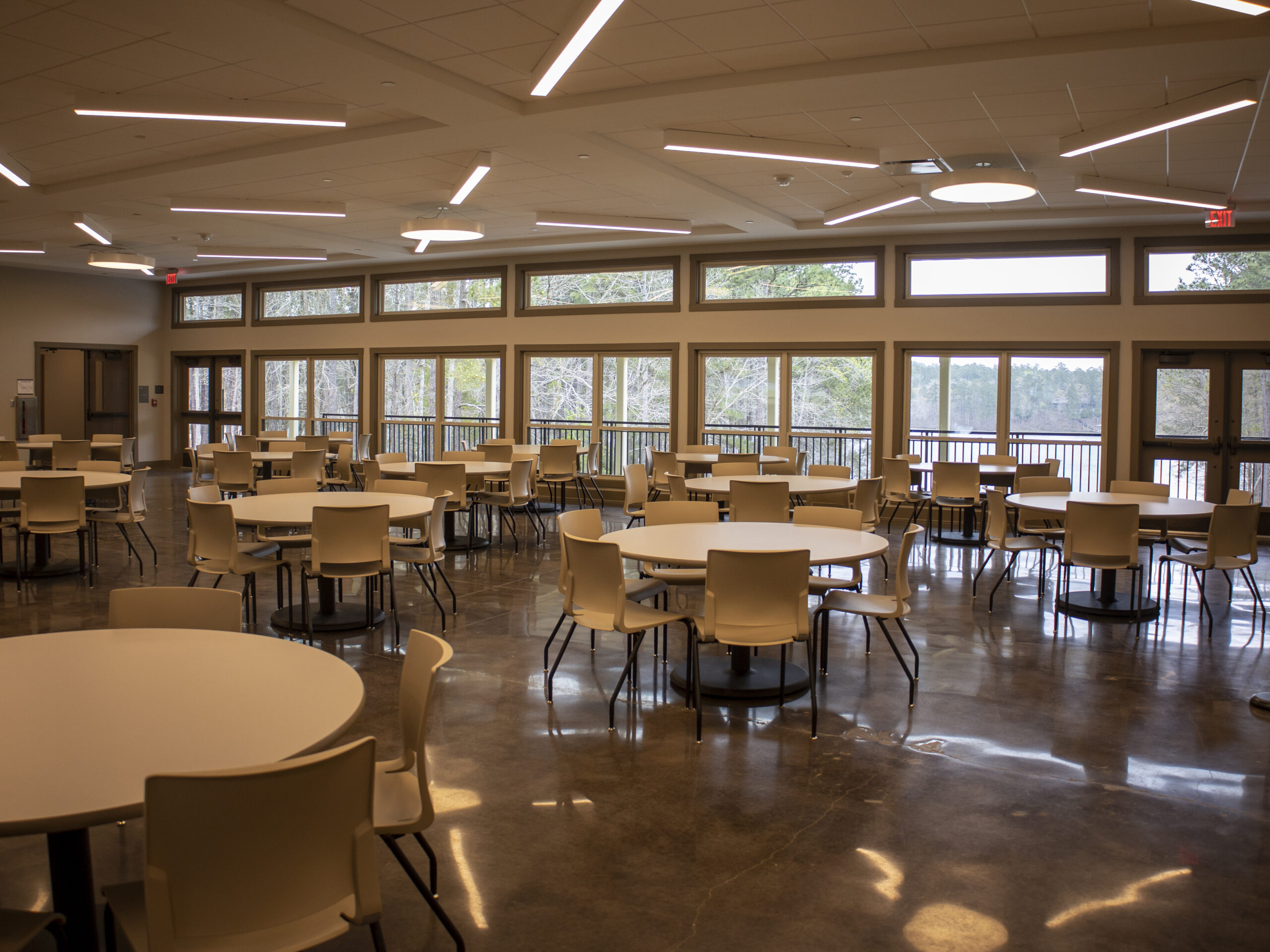 Interested in adding facilitated team building or other outdoor activities for your group?
We Can Deliver
Maybe you need
A Stunning Location for Your Special Event
The Alabama 4-H Center is operated by the Alabama 4-H Foundation and the Alabama Cooperative Extension System (Alabama A&M University and Auburn University), an equal opportunity educator and employer. Everyone is welcome! Please let us know if you have accessibility needs.
Discover
Charming Accommodations
We can host groups of more than 285 people on nearly 200 acres of lush woodlands overlooking Lay Lake in Shelby County. Relax and savor the experience.

See What we Offer
Flexible Meeting Facilities
Whether your group has 10 people or 200, we have a variety of meeting spaces to meet their needs. Audiovisual equipment including Zoom capabilities can be added. Wi-Fi is included at no charge with a minimum of 10 people.
Make Memories
Reunions & Picnics
Our picturesque venue on Lay Lake beckons you to relax, reconnect, and reminisce. With lodging, on-site catering, a variety of meeting spaces, and fun activities, the Alabama 4-H Center is the ideal location for your next reunion.

Unique Venues
Weddings & Receptions

Say "I do" at the venue that makes your dreams come true! Choose one of our three remarkable reception locations: a stunning open-air pavilion beside Lay Lake, an auditorium with an exquisite treetop view, or our gorgeous dining room.
Make Plans for Summer 2022
4-H Summer Camp
Start thinking now about summer camp at the 4-H Center in 2022!
Food & Drink
Meals & Catering
Breakfast, Lunch & Dinner
Savor mouthwatering homestyle meals specially selected by our chef for your group event.
Break Refreshments
Enjoy delicious refreshments in your meeting room. We will deliver and set up everything you need.
Catering & Specialty Meals
Wow your group by selecting from our specialty menu.
I don't really know of anything that could have been better. We had a blast! Thank you for making our first-ever annual retreat a great experience.
Reviews
What Our Guests Are Saying
In my 20+ years of doing event management, I've never had a more pleasant, successful experience.
Everyone rated the food and service as being outstanding!
Visit Lay Lake
We Have Vacancies
We deliver a unique event experience. Contact us today to book a room, wedding, conference, or retreat.
892 4-H Road, Columbiana, AL 35051