We offer meeting space options for groups of all sizes, whether it's 10 people or 200. We can also provide break refreshments, audiovisual equipment, microphones, Zoom meeting technology, and flip charts.
Overnight Meeting Packages (include lodging, 3 meals, and meeting space)
One-Day Meeting Packages start at $28.50 per person (include meeting facility and standard lunch)
Overnight accommodations
Team Building available for an additional fee
Please note that we do not allow pets or smoking in the guest rooms or in any of our facilities.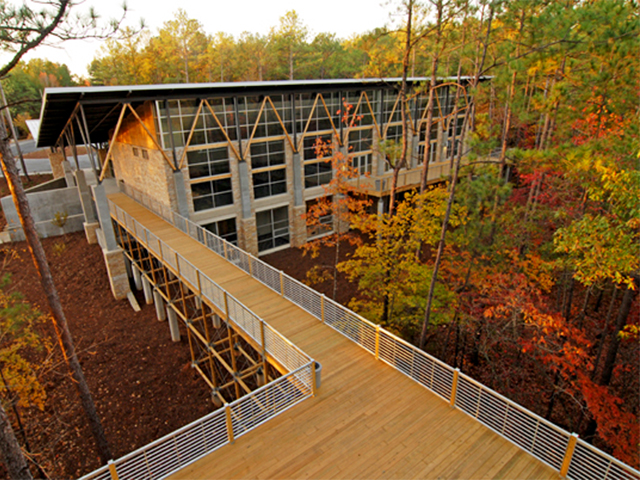 Environmental Science Education Center
Gold Level LEED-Certified green building
Six versatile meeting rooms
State-of-the-art audiovisual equipment
Gorgeous forest view from every room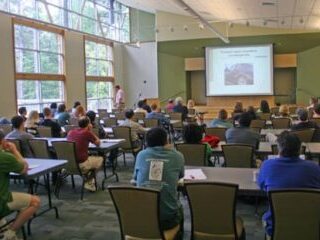 Auditorium
Seats up to 280 theater style or 150 classroom style
Built-in stage, screen, and audiovisuals
20-foot windows with a view of the forest and access to a full-length patio along the building
Wireless Internet access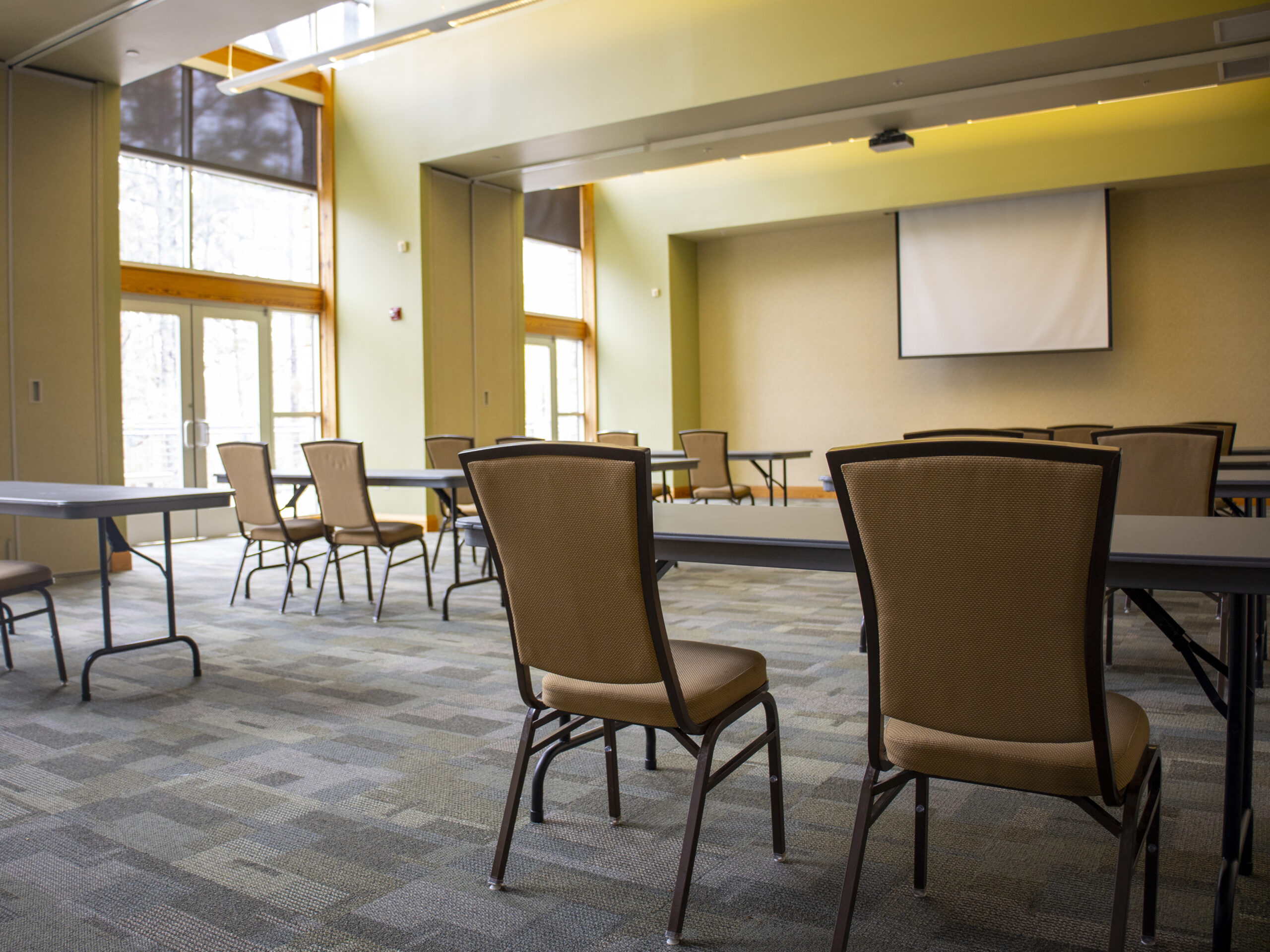 Seminar Rooms
Seats up to 40 workshop style
Can be divided into 3 smaller rooms that seat up to 10 each conference style or 20 each theater style
Rooms are shown open to one large space
Located on the top floor of the Environmental Science Education Center
Built-in screens and audiovisuals
Wireless Internet access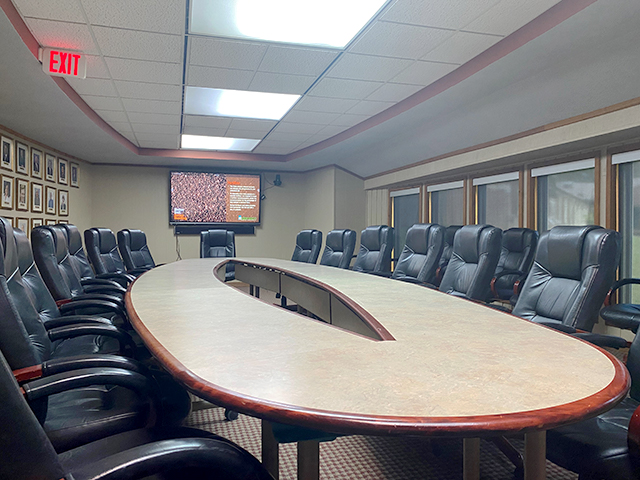 Board Room
Seats 16 people at the large conference table
Located between Guthrie Lodge and hotel rooms
Touchscreen monitor available for presentations
Wireless Internet access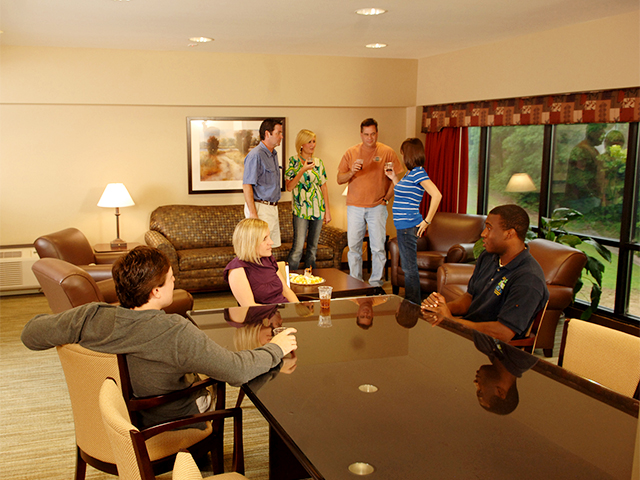 Hospitality Room
Seats 10 people at a conference table
Sofa and chair seating in a cozy atmosphere with a lake view
Located on the third floor of Guthrie Lodge
Kitchenette with mini-fridge, microwave, and coffee pot
Audiovisual screen and equipment available
In-room television
Wireless Internet access
Conference Room
Seats 8 people around a conference table
Located inside Guthrie Lodge across from offices
Wireless Internet access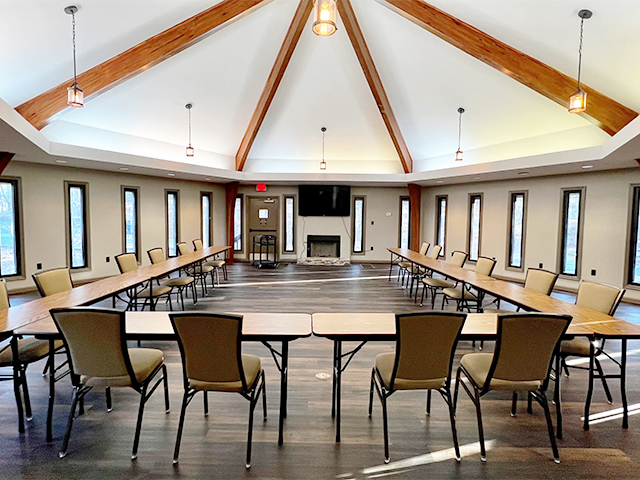 Ann Thompson Building
Seats up to 60 people theater style or 30 workshop style
Conveniently located near Guthrie Lodge
Audiovisual screen and equipment available
Wireless Internet access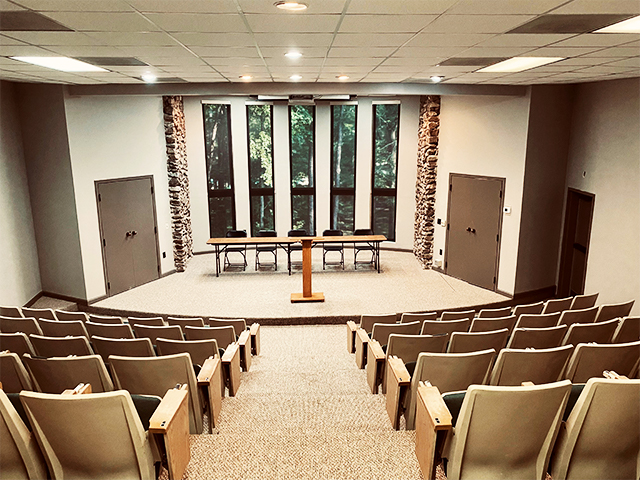 Theater
Seats 62 people; seats have flip-up writing desks
Entry on the second floor of hotel rooms
Audiovisual screen, LCD, DVD and VCR available
Wireless Internet access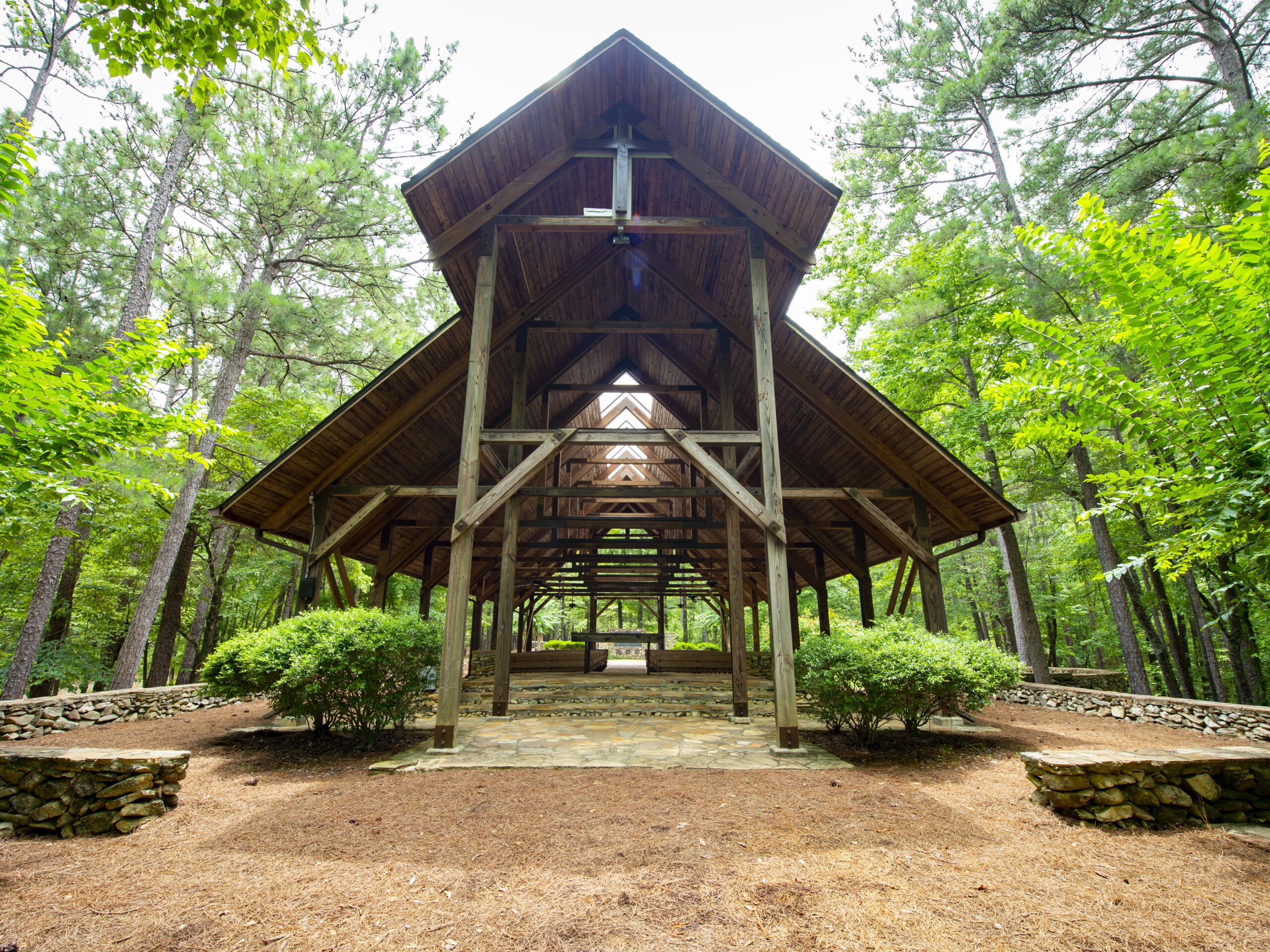 Chapel
Seats up to 200 people
Open-air chapel surrounded by nature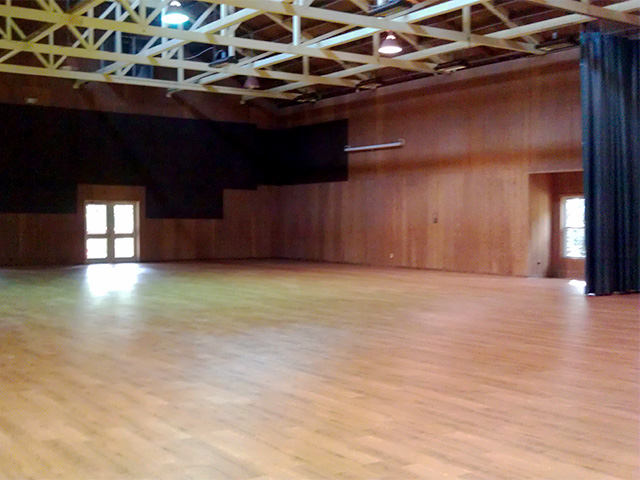 Mayfield Building
Seats up to 300 people theater style
Partitions into two areas with a divider curtain
Fully air-conditioned and heated
Portable sound system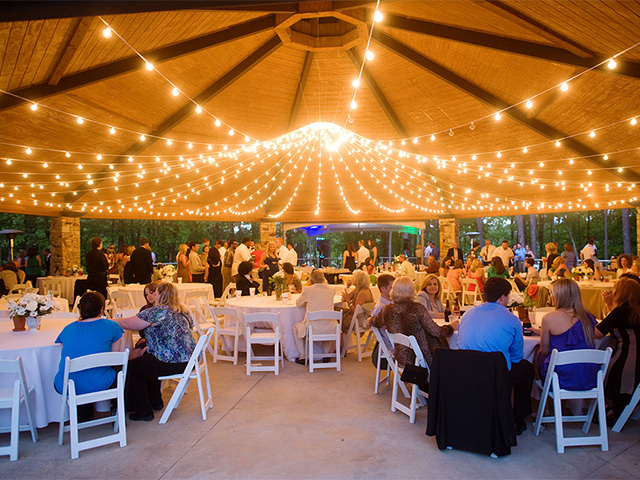 Pavilion
Seats up to 200 people
Open-air stone and wood with a lakeside view
Portable sound system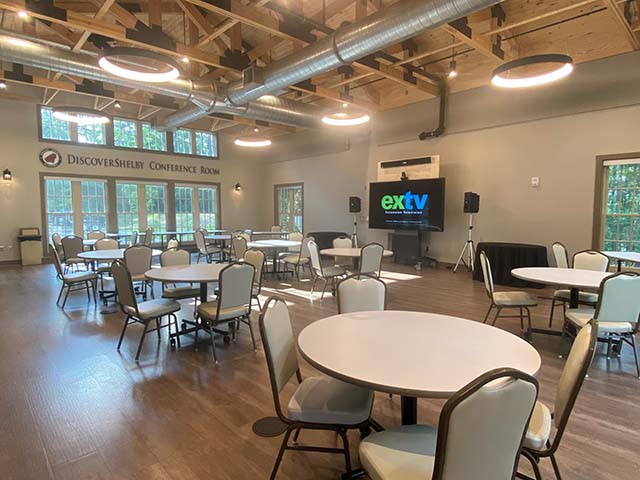 DiscoverShelby Conference Room
48-inch round tables seat up to 5 people per table
Room seats up to 60 people
Adjacent to the PCI Dining Facility
98-inch Planar touchscreen monitor for presentations with Zoom capabilities may be added for $100 per day
Wireless Internet access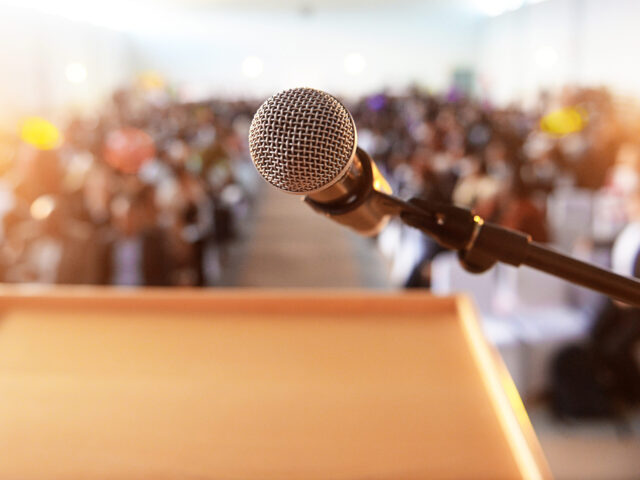 Equipment
Audiovisual equipment, flip charts, and easels are available for an additional fee.
Audiovisual Equipment Price List
LCD projector $75
Flip chart pad & easel $25
Portable PA $75
Microphone $10
Everyone rated the food and service as being outstanding!